Outdoor luminaire Model 211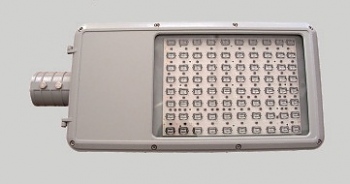 Many municipal authorities are embracing the benefits of contemporary outdoor lighting – increasing comfort, safety and security, making districts more attractive, and enhancing the public's sense of well-being. Not to mention its positive impact on environmental protection and city branding. With the pure, contemporary looks mdoel 211, cities can fulfill all their road lighting requirements. The design integrates perfectly with today's cityscape. Blending clean, simple design and high performance, LED 211 is suitable for a wide range of applications, from major traffic roads to city centers.Multi-layer optics provide uniform distribution and reduced glare, allowing direct replacement of HID solutions without compromising on spacing, mounting height or light quality. And the energy-efficient fixture 211 is delivered ready for toll-less serviceability/upgrades, ensuring savings far into the future.
The model has a wide range of different luminosity, installation heights, effective illuminated areas and power consumption.
Benefits
Excellent total cost of ownership with attractive payback times
No annoying noises, vibrations and flickering
Long-life LEDs (with an average rated lifetime of 70,000 - 100 000 hours) reduce the maintenance and product replacement costs that are associated with fluorescent systems
Provides a choice of high system efficacy levels to meet different energy saving targets
Significant sustainability opportunity due to lower energy consumption, reduced waste and elimination of hazardous substances such as mercury and lead
100% efficacy - directed light which guarantees that all the luminocity goes where is needed
Technical Specification:
| | |
| --- | --- |
| General Characteristics | |
| LED chip manufacturer | Osram |
| Housing | Aluminium / powder coated steel |
| Life of the LEDs to 70% lumen maintenance | 70 000 - 100 000hr |
| Operating temperature | -25 - +50 °C |
| Ingress protection | IP 65 |
| Electrical Characteristics | |
| Wattage | 80 W / 90 W |
| Type of power supply | 110/230 Vac with PFC and eff. 90% |
| Light characteristics | |
| Color rendering index | CRI ≥ 70 |
| Luminous flux | 7400 Lm / 9700 Lm |
| Product Dimensions | |
| Width/length/height | 600x270x100 mm |
| Weight | 6.7 ;kg |