LUPO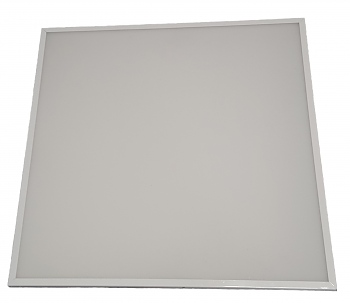 LUPO is a LED Uniform Panel for Offices.
Designed to with innovative technologies to provide always perfect, glare-free light.
At the same time, it is efficient and flexible: qualities by which the new generation stands out as contemporary office lighting system that provides perfect lighting conditions for many situations. The family provides interior solutions in three efficiency levels - high efficiency, high output and standard. Available as 40W delivering up to 5200Lm and 60W with 7200Lm. They can be build as surface mounted, pendant or recessed. LUPO is standartly produced with dimmensions 600mm/600mm but can be customised to the conventional sizes - 300mm/300mm, 300mm/1200mm, 300mm/1500mm, 600mm/1200mm.
Standard CRI is 80 but can reach to 95 on request. With color temperature from 3000K to 6000K. Due to the high uniformity of the emitted light and the low overall brightness, the luminaire is applicable where the unified glare rating is of importance: schools, offices, hospitals, working halls.
Benefits:
Unified Glare Rating is lower than fluorescent tube( UGR<19)
Provides a choice of high system efficacy levels to meet different energy saving targets
Applications are surface mounted, recessed or pendant
DALI dimming and Emergency mode available
Long-life LEDs reduce the maintenance and product replacement costs
Technical Specification:
Model
LUPO 40W
LUPO 60W
Input power
42 W
65 W
Useful quantity of light
5 200 Lm
7 200 Lm
UGR / with diffused light
<19
Power supply
230 VAC / PFC > 90
Thermal protection
Automatic build in
Working temperature
-25 to +40ºC
Environment protection
IP20
Dimensions
595x595x50
Weight
4 kg
LED LM80
50 000 h
Application
Indoor for offices, schools, hospitals