3S Cool Candle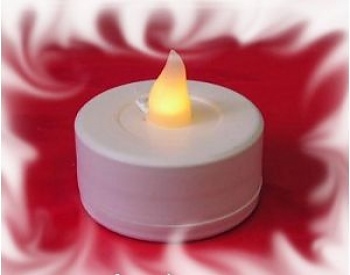 Enjoy yourself with our marvellous new product 3S COOL CANDLE!
All the beauty of a live-flame candle with none of the danger!
Flicker without flame!
Beautiful, realistic … and safe!
Most durable,long lasting and CHEAP!!!
Twinkling time with 2 batteries up to 70 hours = 35 tea candles
Мake your best choice- use 3S COOL CANDLE!
Prices:
up to 50 pcs 1.49 €
51-100 pcs. 1.44 €
101 - 500 pcs. 1.39 €
above 500 pcs. 1.36 €

*All prices are excluding VAT per pcs. 3S COOL CANDLE with 2 batteries including + unique single package!
Batteries work at least 70 hours= 35 tea candles; the candles are reusable!
ЕXW - Vratsa.
Additional customer logo is optional ( it is not included in the price).
Candle holder - multiple choice.